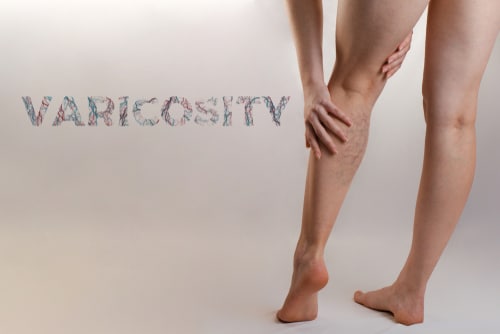 Millions of men and women suffer from varicose veins, which can worsen over time and cause various symptoms. Varithena® is an FDA-approved, minimally-invasive foam treatment that effectively addresses varicose veins in large leg veins, offering an alternative to traditional surgical treatments.
What is Varithena®?
Varithena® is an innovative foam treatment designed to treat large leg veins affected by varicose veins. As varicose veins progress, they can cause symptoms like pain, burning sensations, itchy skin, and feelings of tiredness or heaviness in the legs. This FDA-approved treatment involves injecting a foam agent into the veins to close them off, allowing blood to be rerouted to neighboring healthy veins.
How Does Varithena® Vein Treatment Work?
The Varithena® foam irritates the vein lining upon injection, causing it to close. The body then redirects blood flow to neighboring veins, improving circulation and alleviating varicose vein symptoms. This non-surgical treatment can be completed in less than an hour using in a doctor's office.
Benefits of Varithena® Vein Treatment
Some advantages of Varithena® vein treatment include the following:
Minimally-invasive procedure with no large incisions
Reduced risk of infections, bleeding complications, and heat damage
No downtime required, though heavy or strenuous activity should be avoided for a week
Improved circulation and resolution of varicose vein symptoms
The Varithena® Vein Treatment Procedure
During the procedure, the foam is then injected into the vein through a tiny needle and followed with ultraosund guidance.  A compression bandage is applied after treatment, followed by a brief observation period before discharge. Patients need to wear compression stockings for a few days to promote vein closure. In some cases, additional injections are necessary to treat very large veins.
Who are the Candidates for Varithena® Vein Treatment?
Varithena® is suitable for many patients with large varicose veins in the legs. For some people, it might not be the best option. Patients with blood clots in their legs or those allergic to the active agent, polidocanol, should seek alternative treatments. A thorough examination and evaluation, including personal medical history, are necessary to ensure Varithena® is appropriate for each patient.
Schedule a Consultation
Dr. Stevens is a top-ranked vein doctor in San Luis Obispo, experienced in performing Varithena® vein treatment for both men and women. To determine if Varithena® is the right option for you, call the office at 805-540-3333 to schedule a consultation and evaluation.